"Trust in the Lord with all thine heart; and lean not unto thine own understanding. In all thy ways acknowledge him, and he shall direct thy paths." Proverbs 3:5,6 KJV AV1611
HELLO!!!
My name is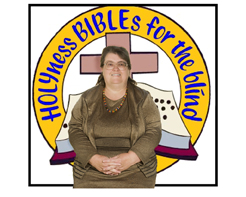 Ruth Wolfgang.
I was born on July of 1959 in Ashtabula, OH .
I completed all 12 grades of school. I took piano, & voice lessons. Then I went on to college & received a degree. I went on to continue other studies there after in several correspondence courses.
I got saved at home while watching Rex Humbard on TV, in Ashtabula, OH, on June 1974.
I was baptized on April of 1995 at a Nazarene Church in Ashtabula, OH by immersion.
On December of 1997 I was visiting a Nazarene Church in Ashtabula, OH, when the Lord Jesus Christ called my husband & myself into a unique singing ministry.
The reason I feel such a burden for the lost is a urgency that Jesus Christ is coming back soon for His bride "the church" in the rapture!!!
YOU SAY YOU WANT MORE INFORMATION!!!
Then try some of these links!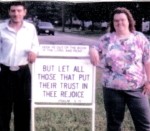 Learn about our history.
How we came together, & when each member of HOLYness BIBLEs for the blind joined the team. Not to mention just what each brought on board with them!!!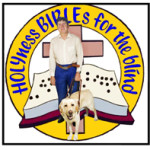 Here he comes complete with 4 paw drive!
Get to know Missionary Ken Wolfgang up close without having to get Leader Dog Kissed!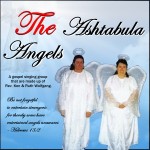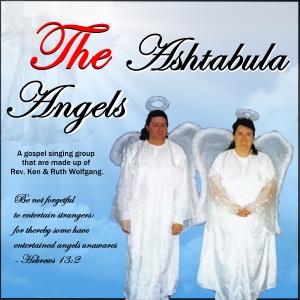 Meet the angels!!!
Support this ministry by getting your copy of the Ashtabula Angels, "Clearly Spoken" CD, or see what's coming soon!
See What's on it, and listen to a sampling of it's strong messages from heaven, or book these messengers of God's Amazing grace before they fly away!!!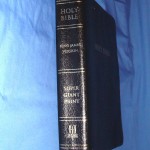 Many will ask, "Where do you stand doctrinally?"
Well, you can get the answers here!!!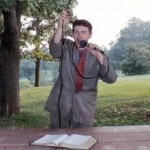 Learn the answers to some hard hitting questions on our HOLYness BIBLEs Q & A tell it like it is!!!