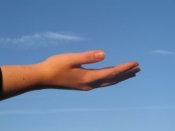 "But ye shall receive power, after that the Holy Ghost is come upon you: and ye shall be witnesses unto me both in Jerusalem, and in all Judea, and in Samaria, and unto the uttermost part of the earth."
Acts 1:8 KJV AV1611

DO A LITTLE MISSIONARY PRAYING!!!
Take a look at the prayer requests from Nigeria.
Then fall on your face for someone who is really "SUFFERING" for the name of JESUS CHRIST!!!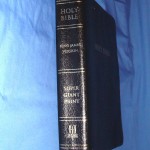 MANY OF US HAVE MORE THAN ONE COPY OF GOD'S WORD!!!
What's worse, is many of us let dust settle on God's word without even reading it once or twice a year!
While people in a country like Nigeria would DIE to keep and read God's Holy Word!
Go here to see how you can help to place a Bible in the hands of someone who will REALLY put it to use and NOT let "DUST" get on the Bible!!!!

WOULD YOU LIKE TO KNOW HOW THE EFFECT OF SENDING A SINGLE BIBLE ACROSS THE OCEAN CAN Be???
Then settle in your chair, grab a box of tissues, and get ready to be touched by God!
Go here for the Nigeria letters of thanks we have gotten from those who received a Bible from this ministry!