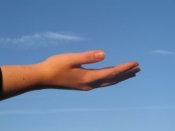 You can listen to a special HOLYness BIBLEs for the blind prayer song to help get you in a prayerful mood by clicking the button below.
However, those using "TEXT TO SPEECH" or "SCREEN" readers may find some audio conflicts.
This song will take approximately 12 minutes to play.
"I EXHORT therefore, that, first of all, supplications, prayers, intercessions, and giving of thanks, be made for all men;" 1 Timothy 2:1 KJV AV1611
HOLYness BIBLEs for the blind
NIGERIA PRAYER LIST
September through December 2016
Please pray over our church, that souls will be won.
Please pray over our evangelism programs.
We need prayer against those who are attacking us during evangelism hour that the lord will convert them
we need prayer for our church that the lord will continue to strengthen our pastor and all co-workers
Pray that when and where we go to witness Christ that souls will be touched and they find there way back to HIM!
Pray for God's financial intervention to buy all that the church needs like microphones, speakers, boosters, etc.
Pray for our pastor Robert that God will grant him his heart's desire
Pray for all pregnant women especially mrs c. osuoha will be protected and deliver safely
Pray for God's favor and increase on Brother Ify's work
Pray for our on going need for Bibles to give out to new believers who do not have and can't afford to obtain a single copy of God's Holy Word.
Pray for our on going need for gospel tracts for evangelism in winning the lost to Jesus Christ!
Pray for our need for good Christian books that we can keep in our library so others can read and study from.
Pray for the desperate need for old clothes, shoes, trousers, etc. that we can give to the less privileged ones.
Pray for our need for children's story books and Sunday school materials to help in the aid in training the little ones up in the ways of Jesus Christ!
We ALWAYS need prayer and encouragement especially considering the location and trials we face with our lives on the line for Christ's sake here in Nigeria!
REMEMBER TO CHECK OUT OUR OTHER PRAYER & NIGERIA LINKS!!!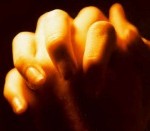 DO YOU HAVE A PRAYER REQUEST???
Don't carry that burden alone!!!
Remember there's strength in numbers!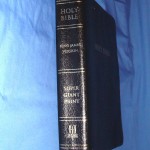 MANY OF US HAVE MORE THAN ONE COPY OF GOD'S WORD!!!
What's worse, is many of us let dust settle on God's word without even reading it once or twice a year! While people in a country like Nigeria would DIE to keep and read God's Holy Word!
Go here to see how you can help to place a Bible in the hands of someone who will REALLY put it to use and NOT let "DUST" get on the Bible!!!!

WOULD YOU LIKE TO KNOW HOW THE EFFECT OF SENDING A SINGLE BIBLE ACROSS THE OCEAN CAN Be???
Then settle in your chair, grab a box of tissues, and get ready to be touched by God!
Go here for the Nigeria letters of thanks we have gotten from those who received a Bible from this ministry!

Put your hand to the plow & don't look back!!!
Take a look at the prayer requests from the "SOW THE SEED MINISTRIES".
Then ask God how He would have you be a blessing for Him!!!
"SOW THE SEED MINISTRIES" PRAYER REQUESTS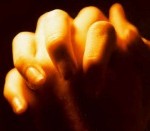 WHAT ARE THE PRAYER REQUESTS FROM THE USA PROPHECY MINISTRY???
the effectual and fervent prayers of God's people are what holds up this ministry God has given me. God is faithful to work through the prayers of his people, and he is also faithful to provide our every need according to his riches and glory by Christ Jesus … and that includes finances.
Philippians 4:19 "But my God shall supply all your need according to his riches in glory by Christ Jesus." KJV AV1611.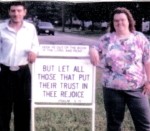 WE'RE ALWAYS "GREEDY" FOR PRAYER!!!
Take a look at the prayer requests from our ministry.
Then ask JESUS how HE would have you be a help to us!!!