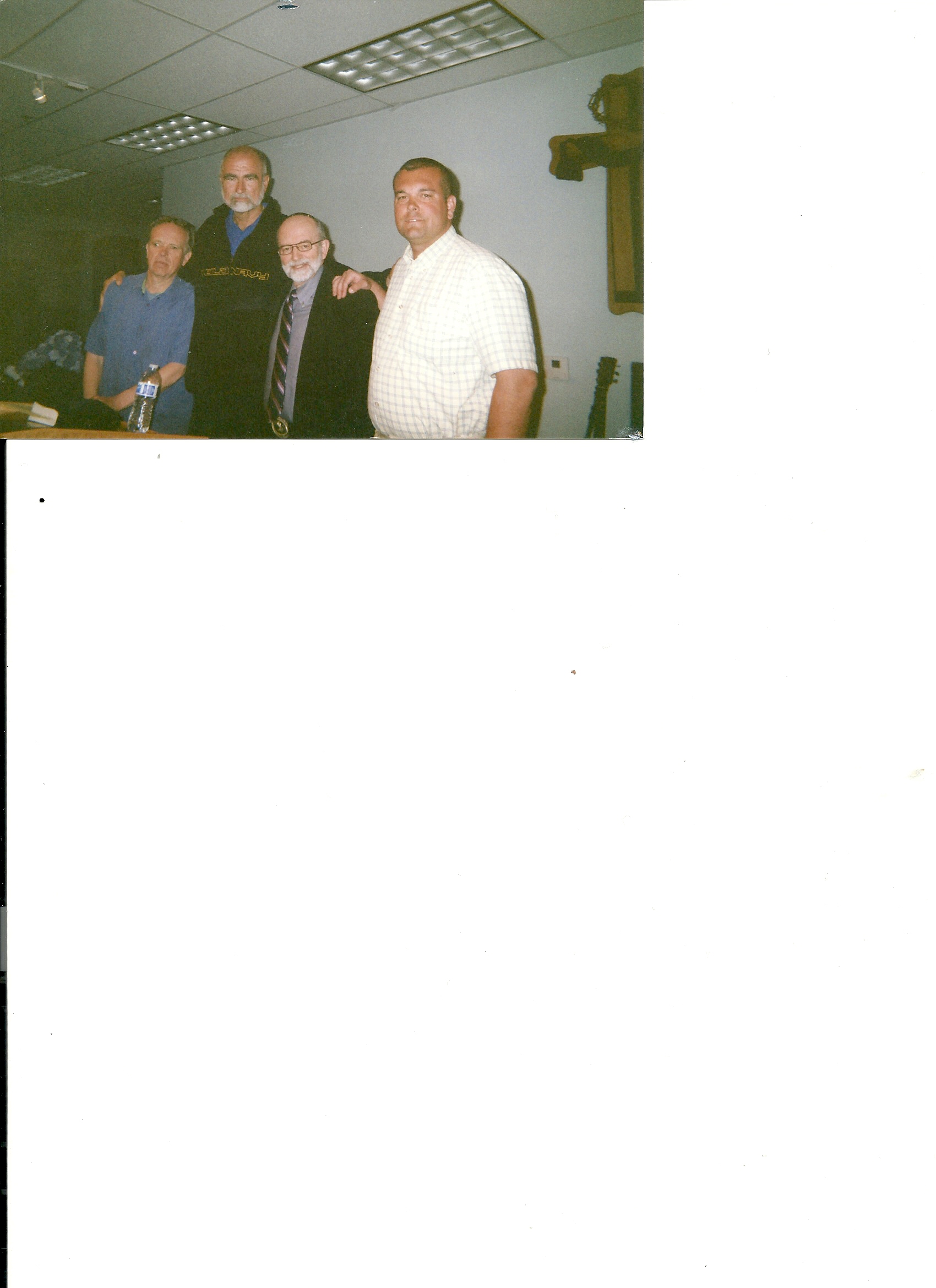 "For thou wilt light my candle: the LORD my God will enlighten my darkness." Psalm 18:28 KJV AV1611
"Menorah Upon Darkness"
By: Evangelist Timothy Gruver
"The birth of our Lord, the Messiah of Israel, Yeshua/Jesus Christ!"
"Therefore the Lord himself shall give you a sign; Behold, a virgin shall conceive, and bear a son, and shall call his name Immanuel. Butter and honey shall he eat, that he may know to refuse the evil, and choose the good." Isaiah 7:14-15 KJV AV1611
For this month's edition of "Menorah Upon Darkness", I would like us to consider the birth of our Lord and Saviour, the Messiah of Israel, Yeshua/Jesus the Christ.  Consider first of all the prophecy given through God's prophet of old, Isaiah:
"Therefore the Lord himself shall give you a sign; Behold, a virgin shall conceive, and bear a son, and shall call his name Immanuel. Butter and honey shall he eat, that he may know to refuse the evil, and choose the good." Isaiah 7:14-15 KJV AV1611
So, for anyone questioning the fact that there is such a thing as the age of accountability before the holy God of Israel, there is your verse of proof in Isaiah 7:15!  In spite of Adam's transgression imputed to the soul of his descendent, until one reaches the point of having a conscious knowledge and understanding whereby to refuse the evil and choose the good, God takes it upon himself to cleanse that soul of original sin so that soul is able to enter his presence in spite of Adam's sin passed down to that soul. Now, consider the fulfillment of Isaiah's prophecy in the gospel of Matthew:
"But while he thought on these things, behold, the angel of the Lord appeared unto him in a dream, saying, Joseph, thou son of David, fear not to take unto thee Mary thy wife: for that which is conceived in her is of the Holy Ghost. And she shall bring forth a son, and thou shalt call his name JESUS: for he shall save his people from their sins. Now all this was done, that it might be fulfilled which was spoken of the Lord by the prophet, saying, Behold, a virgin shall be with child, and shall bring forth a son, and they shall call his name Emmanuel, which being interpreted is, God with us." Matthew 1:20-23 KJV AV1611
Here he is!  Messiah has come!  Whether you be Jewish or Gentile (non-Jewish), do you believe it this day dear reader?  Believe it or not, I tell you he has come!  How great is that mystery of godliness. That Hebrew of Hebrews, the apostle Paul, writing to Timothy under inspiration of God, put it like this:
"And without controversy great is the mystery of godliness: God was manifest in the flesh, justified in the Spirit, seen of angels, preached unto the Gentiles, believed on in the world, received up into glory." 1st Timothy 3:16 KJV AV1611
And for what purpose was the mystery of godliness manifested in God being manifested in the flesh?  Why that has everything to do with another mystery!  Again, Paul writes:
"Unto me, who am less than the least of all saints, is this grace given, that I should preach among the Gentiles the unsearchable riches of Christ; And to make all men see what is the fellowship of the mystery, which from the beginning of the world hath been hid in God, who created all things by Jesus Christ: To the intent that now unto the principalities and powers in heavenly places might be known by the church the manifold wisdom of God, According to the eternal purpose which he purposed in Christ Jesus our Lord: In whom we have boldness and access with confidence by the faith of him." Ephesians 3:8-12 KJV AV1611
And all this, because he came to give himself a sweet savor of an offering/sacrifice to God the Father for the sins of the whole world.  Whether you be Jewish or Gentile (non-Jewish), do you believe this day that Jesus Christ (the God-man!) the Messiah of Israel died for your sins so you will not have to die for all eternity in a lake of fire?  Revelation 20:15 declares that:
"And whosoever was not found written in the book of life was cast into the lake of fire." Revelation 20:15 KJV AV1611
Believe it or not dear reader, unless you believe on the Lord Jesus Christ who died for your sins, was buried, and rose from the dead the third day, the lake of fire will be your eternal destiny. By the way, let me also remind you that Jesus Christ WAS NOT born on December 25th!  In fact, he was not born in December at all.  It is pretty well established that he had to have been born sometime in what we know as the month of October.  Also, tell that antichrist Santa (excuse me!), Satan Claus, to go back to the pit from whence he came. It is also written in the book of the prophet Isaiah:
"For unto us a child is born, unto us a son is given: and the government shall be upon his shoulder: and his name shall be called Wonderful, Counsellor, The mighty God, The everlasting Father, The Prince of Peace. Of the increase of his government and peace there shall be no end, upon the throne of David, and upon his kingdom, to order it, and to establish it with judgment and with justice from henceforth even for ever. The zeal of the LORD of hosts will perform this." Isaiah 9:6-7 KJV AV1611
Let me just say, for those who say Jesus could not have been the Messiah because he did not bring peace to earth, that Jesus did not come to bring world peace the first time he came! Yeshua/Jesus made this very clear as it is written in the gospel of Matthew:
"Think not that I am come to send peace on earth: I came not to send peace, but a sword." Matthew 10:34 KJV AV1611
The "sword" dear reader is his words, the "sword" of his mouth!
"For I am come to set a man at variance against his father, and the daughter against her mother, and the daughter in law against her mother in law. And a man's foes shall be they of his own household." Matthew 10:35-36 KJV AV1611
And therein lies the issue.  Are you willing to be hated for Yeshua/Jesus and his name's sake? Putting your faith in Jesus is the easy part.  Walking with Yeshua/Jesus is the hard part and don't let anyone tell you it is a bed of roses on this side of eternity!  This present evil world wants nothing to do with Jesus and it will want nothing to do with you if you receive him and walk with him. Would you rather burn with the evil world for all of eternity? Yeshua/Jesus will come again.  He will establish world wide peace the next time he comes.  Of the increase of Christ's government and peace there will be no end!
"Therefore being justified by faith, we have peace with God through our Lord Jesus Christ:" Romans 5:1 KJV AV1611
"For the wages of sin is death; but the gift of God is eternal life through Jesus Christ our Lord." Romans 6:23 KJV AV1611
The problem with sinners (Jew and Gentile) and this present evil world is that they put more emphasis on peace with one another than they do on having peace with God!  Peace with God- that is the peace the Messiah Yeshua/Jesus came to establish the first time he came.  Do you have peace with God dear reader. Salvation from sin and hell/the lake of fire is the gift of God.  You cannot earn it, nor will all of your so called "good works".  For those Jews who read this, here is your word from God for this Hanukkah season in the feast of lights:
"The Lord sent a word into Jacob, and it hath lighted upon Israel." Isaiah 9:8 KJV AV1611
"In the beginning was the Word, and the Word was with God, and the Word was God. The same was in the beginning with God. All things were made by him; and without him was not any thing made that was made. In him was life; and the life was the light of men. And the light shineth in darkness; and the darkness comprehended it not." John 1:1-5 KJV AV1611
"That was the true Light, which lighteth every man that cometh into the world." John 1:9 KJV AV1611
That was the true Light, which lighteth every man that cometh into the world.
"He came unto his own, and his own received him not." John 1:11 KJV AV1611
"And the Word was made flesh, and dwelt among us, (and we beheld his glory, the glory as of the only begotten of the Father,) full of grace and truth." John 1:14 KJV AV1611
The Word of God, Yeshua/Jesus, Emmanuel, God with us, has come!  Whoever you are, if you have not received him and welcomed him into your heart as your Lord and Saviour, call upon him for the forgiveness of sins today.  Yeshua/Jesus is the light of the world this Hanukkah, and not just this Hanukkah, but every day, every year, and for all eternity he is the Light!
"That if thou shalt confess with thy mouth the Lord Jesus, and shalt believe in thine heart that God hath raised him from the dead, thou shalt be saved. For with the heart man believeth unto righteousness; and with the mouth confession is made unto salvation. For the scripture saith, Whosoever believeth on him shall not be ashamed. For there is no difference between the Jew and the Greek: for the same Lord over all is rich unto all that call upon him. For whosoever shall call upon the name of the Lord shall be saved." Romans 10:9-13 KJV AV1611
God bless you and yours.
Please remember to check back on this website for my latest shedding of "Light Upon Darkness" articles!!!
WOULD YOU LIKE TO HEAR MY PERSONAL TESTIMONY???
You can here it for yourself! Listen to "My Personal Testimony, Timothy Scott Gruver". by clicking 1 of the buttons below.
However, those using "TEXT TO SPEECH" or "SCREEN" readers may find some audio conflicts.
This 1st Part of "My Personal Testimony" will take approximately 1 hour 6 minutes to play.
This 2nd Part of "My Personal Testimony" will take approximately 28 minutes to play.
Did YOU LIKE WHAT YOU heard???
If you would like a copy of "My Personal Testimony Timothy Scott Gruver" on CD! Contact my fellow labor's in Christ by clicking this link. After you contact them you can
request My Personal Testimony, Timothy Scott Gruver
and make sure to give them the following information:
your full name
Full Address
Telephone Number including area code
Email address
as well as the fact that you are requesting the title "My Personal Testimony, Timothy Scott Gruver"
and the fact that you would like to receive it in CD.
WHY WAIT THOUGH???
You can download your "FREE" copy through this website!
These downloads will be "MP3" files.
Download My Personal Testimony, Timothy Scott Gruver, Part 1
Download My Personal Testimony, Timothy Scott Gruver, Part 2
Be sure to check out my other pages on this website as well!!!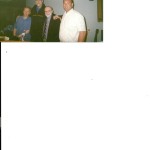 Shedding "Light Upon Darkness"!!!
This is where I shed the glorious "LIGHT" of God's word (the KJV AV1611) on a false doctrine(s) , or cultural topic(s) of the day that we're living in.
Colossians 1:13 "Who hath delivered us from the power of darkness, and hath translated us into the kingdom of his dear Son:" KJV AV1611
St. John 1:4 "In him was life; and the life was the light of men." KJV AV1611
These are monthly articles. So, keep coming back to see what's new!!!

Put your hand to the plow & don't look back!!!
Take a look at the prayer requests from the "SOW THE SEED MINISTRIES".
Then ask God how He would have you be a blessing for Him!!!
"Sow The Seed Ministries" Prayer Requests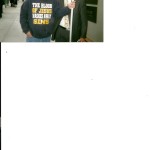 A NEW HOME FOR "The Word Of The King"!!!
This mission & work is also achieved through "The Word Of The King" broadcast that had played on WINB radio station out of Red Lion, Pennsylvania at 1:00 P.M. on Fridays and 1:30 P.M. on Sundays.
However, due to God's leading & provision "The Word Of The King" will now be heard live here on the "HOLYness BIBLEs for the blind" website on a biweekly schedule.
Each edition will run from 12:00AM Eastern Standard Time (EST) every Sunday to the next 12:00AM Eastern Standard Time (EST) Wednesday morning. Then the next edition will run from 12:00AM Eastern Standard Time (EST) every Wednesday to the next 12:00AM Eastern Standard Time (EST) Sunday morning when the program will be updated etc., etc. .
Go here to hear the biweekly broadcast of "The Word Of The King"!!!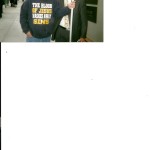 ARE YOU THE MISSING "RIB"???
The one thing that is needed to complete me & this ministry is my "missing rib"!
Genesis 2:18,21-23 "And the LORD God said, It is not good that the man should be alone; I will make him an help meet for him. … And the LORD God caused a deep sleep to fall upon Adam, and he slept: and he took one of his ribs, and closed up the flesh instead thereof; And the rib, which the LORD God had taken from man, made he a woman, and brought her unto the man. And Adam said, This is now bone of my bones, and flesh of my flesh: she shall be called Woman, because she was taken out of Man." KJV AV1611
So, if you want to know more about me & see if you're my "MISSING RIB"!
"SINGLE LADIES" go here to check out my profile.


In the meantime, financial love offerings & "Faith Promise" LOVE gifts are also appreciated to help out with purchasing, and shipping of Scriptures, as well as Gospel tracts. The handing out of Scriptures, and Gospel tracts are also a critical part of this ministry the Lord has blessed me with. I want to sow abundantly so I shall reap an abundant harvest for my Lord and Redeemer/Messiah, Jesus In Hebrew-Yeshua!
If you are interested in helping to supply me with Chick tracts to make use of, you can give a LOVE gift of chick tracts by one of the following steps:
and tell them you would like to give financially to the funds for Timothy Gruver.
You can also call Chick publications directly at 1-909-987-0771. Just ask to speak with Karen.
You may give your LOVE or Faith Promise gift here!!!
FAITH PROMISE OR LOVE OFFERINGS
If you want to send a check or money order to continue the work God has called me to. Or, you have any prayer requests. Feel free to contact me by US Postal Mail. Be sure to make all checks or money orders payable to "Timothy Gruver" at the postal address given here.
7271 Amboy Road
Staten Island, New York 10307
Finally, if you have any prayer requests or want to request for me to bring a message or two to your flock. Feel free to contact me by filling out the simple contact form below.
God bless you!!!
NOTE: Be sure that all areas that have a ( * ) before them are completely filled in!
THANK YOU!!!!