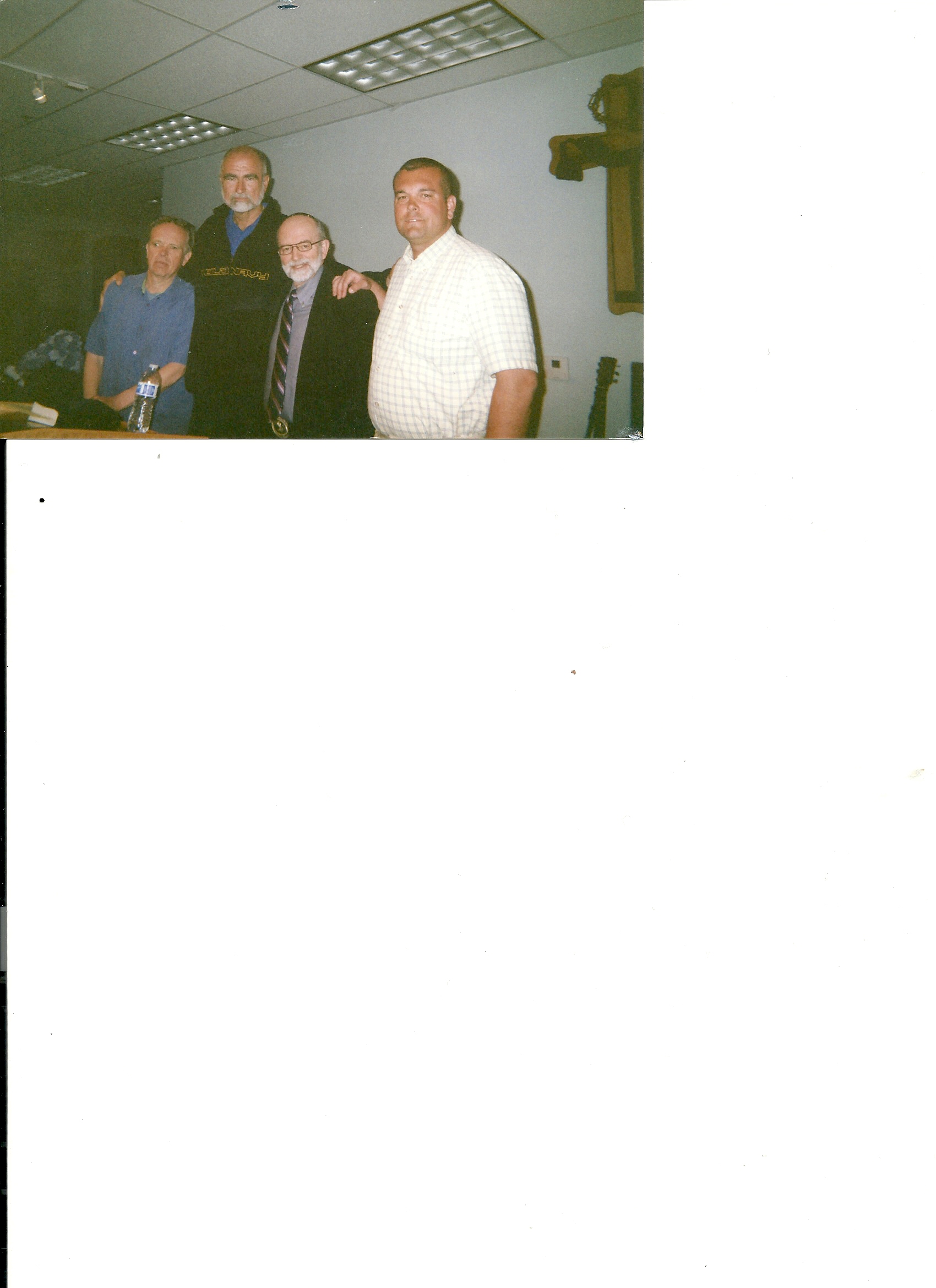 "For thou wilt light my candle: the LORD my God will enlighten my darkness." Psalm 18:28 KJV AV1611
"Light Upon Darkness"
By: Evangelist Timothy Gruver
"WICKED WHISPERERS AND BASTARD-LIKE BACKBITERS!"
"And even as they did not like to retain God in their knowledge, God gave them over to a reprobate mind, to do those things which are not convenient; Being filled with all unrighteousness, fornication, wickedness, covetousness, maliciousness; full of envy, murder, debate, deceit, malignity; whisperers, Backbiters, haters of God, despiteful, proud, boasters, inventors of evil things, disobedient to parents, Without understanding, covenantbreakers, without natural affection, implacable, unmerciful: Who knowing the judgment of God, that they which commit such things are worthy of death, not only do the same, but have pleasure in them that do them." Romans 1:28-32 KJV AV1611
For this month's "Light Upon Darkness", we are going to consider … WICKED WHISPERERS AND BASTARD-LIKE BACKBITERS. The text from which I shall "take off" with this month's edition comes from Romans chapter 1:
"And even as they did not like to retain God in their knowledge, God gave them over to a reprobate mind, to do those things which are not convenient; Being filled with all unrighteousness, fornication, wickedness, covetousness, maliciousness; full of envy, murder, debate, deceit, malignity; whisperers, Backbiters, haters of God, despiteful, proud, boasters, inventors of evil things, disobedient to parents, Without understanding, covenantbreakers, without natural affection, implacable, unmerciful: Who knowing the judgment of God, that they which commit such things are worthy of death, not only do the same, but have pleasure in them that do them." Romans 1:28-32 KJV AV1611
The word "reprobate" in verse 28 of Romans chapter 1 means "Rejected; failing the test; lost in sin".  As for being "bastard-like", let me explain some more. In the book of Hebrews chapter 12 a person reads:
"For whom the Lord loveth he chasteneth, and scourgeth every son whom he receiveth. If ye endure chastening, God dealeth with you as with sons; for what son is he whom the father chasteneth not? But if ye be without chastisement, whereof all are partakers, then are ye bastards, and not sons." Hebrews 12:6-8 KJV AV1611
The day I received Jesus Christ as my personal Lord and Saviour in March of 1995, God received me as one of his sons, even as I received his Son.  And so it is with you dear reader, and it is so with anyone else who receives the Son of God in spirit and truth- God receives him.  Ever since that day, I have known the chastening/correcting hand of God in my life whenever I commit any form of sin.
"Who hath saved us, and called us with an holy calling, not according to our works, but according to his own purpose and grace, which was given us in Christ Jesus before the world began," 2nd Timothy 1:9 KJV AV1611
"For the wages of sin is death; but the gift of God is eternal life through Jesus Christ our Lord." Romans 6:23 KJV AV1611
Like salvation (a gift) itself, the chastening of God only comes through and is experienced through the Lord Jesus Christ.  I don't care how much a person professes to have been saved before God and is one of his sons.  Any soul that can commit sin and it not bother him as he goes on with no conviction or shame about it, that soul is not a son of God, but a bastard according to Hebrews 12:8.  The word "bastard" means "illegitimate son".  Such a soul is yet a child of the devil. I am sure that if we have been saved for any length of time and reading our Bibles, we all have been guilty of majoring on the sin of sodomy (homosexuality/lesbianism) when we read about those given over to a reprobate (rejected) mind in Romans chapter 1.  But what about the other sins that are mentioned just before and after sodomy is mentioned? Jesus Christ is holy.  We are called to be Christ-like.  Therefore it is written in Peter's first epistle:
"But as he which hath called you is holy, so be ye holy in all manner of conversation; Because it is written, Be ye holy; for I am holy." 1st Peter 1:15-16 KJV AV1611
The term "conversation" has to do with the way we as Christians behave and carry ourselves on a regular/daily basis.  To be a whisperer and a backbiter in the context of Romans chapter 1 verses 29 and 30 is wicked and bastard-like.  Such behavior is not Christ-like. Believe me.  I am preaching to myself as I lay this out just as much as I am preaching to anyone who reads this.  It is so easy to justify sinful whispering and backbiting in the name of "concern" for someone, whether they be lost or one of the brethren.  We need to check our motives before we offer some of those "prayer requests" for others.  Those prayer requests could very well be a form of whispering and backbiting in disguise. Just a couple days ago I was at my grandparents' place in Pennsylvania as we gathered for that time of the year here in the United States known as "Thanksgiving".  Just remember- everyday should be a day of thanksgiving unto the Lord. We have been commanded to give thanks in all things according to 1st Thessalonians 5:18 and similar verses. As I was there at my grandparents' place, I was speaking with my grandmother concerning a particular matter involving my cousin and her husband.  I made some observations concerning some matters involving them and their marriage.  I will not say what that was, for that would be committing the same sin all over again.  Just pray for them please.  Their names are Ashley and Chad.  They, like almost all of my loved ones, are not saved. Eventually, I learned something involving my cousin's husband and I was so convicted of what amounted to whispering and backbiting behind their back.  I immediately went upstairs in my grandparents' one bedroom.  I got on my knees and repented as I confessed and named my sin of whispering and backbiting. This was in fact a manifestation of the love and chastening of my Father (God) in heaven upon me as one of his sons. I don't despise such chastening, and neither should you if you are saved and have experienced such chastening on your soul.  Not long after I went back downstairs, having confessed and repented of my sin in the matter, the Lord showed me this:
"For we hear that there are some which walk among you disorderly, working not at all, but are busybodies." 2nd Thessalonians 3:11 KJV AV1611
It is safe to say, over 90% of whispering and backbiting is rooted in or the result of someone being a busybody!  Read that again please.  If you or I have a problem with whispering and/or backbiting, just stop being a busybody and over 90% (yea, if not all!) whispering and backbiting will go out the door and no longer be a part of our conduct as a Christian.  Consider, if you think there is nothing wrong with backbiting and whispering, the kind of company God includes you in that is written in Romans chapter 1. As for you who do not know the love and chastening that comes from the Father (God) in heaven upon you in light of your sin against him, please consider:
"For God so loved the world, that he gave his only begotten Son, that whosoever believeth in him should not perish, but have everlasting life. For God sent not his Son into the world to condemn the world; but that the world through him might be saved." John 3:16-17 KJV AV1611
"For all have sinned, and come short of the glory of God;" Romans 3:23 KJV AV1611
Your sins have condemned you to an eternity in a lake of fire:
"But the fearful, and unbelieving, and the abominable, and murderers, and whoremongers, and sorcerers, and idolaters, and all liars, shall have their part in the lake which burneth with fire and brimstone: which is the second death." Revelation 21:8 KJV AV1611
Ye must be born again (John 3:3,7)As it has been said, "Be born once, die twice.  Or be born twice, and die only once!".  When you were born physically, you were shapen in iniquity and conceived in sin according to the word of God in Psalm 51.  Ye must be born again- shapen in holiness, conceived in the righteousness of God (the Spirit).  It is a spiritual birth, whereby through faith in Jesus Christ and his sacrifice for you and yours sins alone, God becomes your Father (spiritually) and you become his child/son after the spirit.  Then you will no longer be a bastard, able to sin, without the chastisement/correction of your loving Father (God) in heaven.
"That if thou shalt confess with thy mouth the Lord Jesus, and shalt believe in thine heart that God hath raised him from the dead, thou shalt be saved. For with the heart man believeth unto righteousness; and with the mouth confession is made unto salvation. For the scripture saith, Whosoever believeth on him shall not be ashamed. For there is no difference between the Jew and the Greek: for the same Lord over all is rich unto all that call upon him. For whosoever shall call upon the name of the Lord shall be saved." Romans 10:9-13 KJV AV1611
Jesus is risen from the dead!  In faith, call upon him today and ask him to forgive you of your sins and come into your heart and your Lord and Saviour. As short as it may be, I trust that a mouth-full has been declared in this month's edition of "Light Upon Darkness".  Remember, whispering and backbiting as condemned in Romans 1:29, 30 is wicked and bastard-like.  Such behavior is not Christ-like.  I say as much to myself as I say it to you who read this, "Don't do it!".  If you need to repent in this matter, don't waste anytime dear Christian, do it now.  Confess your sin, and get it washed away under the blood of Jesus Christ your Saviour.  I conclude with the exhortation of Jesus to the church of Laodicea:
"As many as I love, I rebuke and chasten: be zealous therefore, and repent." Revelation 3:19 KJV AV1611
Till next month's edition, God bless you and yours.
Please remember to check back on this website for my latest shedding of "Light Upon Darkness" articles!!!
WOULD YOU LIKE TO HEAR MY PERSONAL TESTIMONY???
You can here it for yourself! Listen to "My Personal Testimony, Timothy Scott Gruver". by clicking 1 of the buttons below.
However, those using "TEXT TO SPEECH" or "SCREEN" readers may find some audio conflicts.
This 1st Part of "My Personal Testimony" will take approximately 1 hour 6 minutes to play.
This 2nd Part of "My Personal Testimony" will take approximately 28 minutes to play.
Did YOU LIKE WHAT YOU heard???
If you would like a copy of "My Personal Testimony Timothy Scott Gruver" on CD! Contact my fellow labor's in Christ by clicking this link. After you contact them you can
request My Personal Testimony, Timothy Scott Gruver
and make sure to give them the following information:
your full name
Full Address
Telephone Number including area code
Email address
as well as the fact that you are requesting the title "My Personal Testimony, Timothy Scott Gruver"
and the fact that you would like to receive it in CD.
WHY WAIT THOUGH???
You can download your "FREE" copy through this website!
These downloads will be "MP3" files.
Download My Personal Testimony, Timothy Scott Gruver, Part 1
Download My Personal Testimony, Timothy Scott Gruver, Part 2
Be sure to check out my other pages on this website as well!!!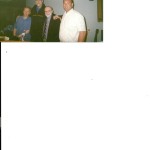 Shedding "Light Upon Darkness"!!!
This is where I shed the glorious "LIGHT" of God's word (the KJV AV1611) on a false doctrine(s) , or cultural topic(s) of the day that we're living in.
Colossians 1:13 "Who hath delivered us from the power of darkness, and hath translated us into the kingdom of his dear Son:" KJV AV1611
St. John 1:4 "In him was life; and the life was the light of men." KJV AV1611
These are monthly articles. So, keep coming back to see what's new!!!

Put your hand to the plow & don't look back!!!
Take a look at the prayer requests from the "SOW THE SEED MINISTRIES".
Then ask God how He would have you be a blessing for Him!!!
"Sow The Seed Ministries" Prayer Requests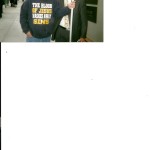 A NEW HOME FOR "The Word Of The King"!!!
This mission & work is also achieved through "The Word Of The King" broadcast that had played on WINB radio station out of Red Lion, Pennsylvania at 1:00 P.M. on Fridays and 1:30 P.M. on Sundays.
However, due to God's leading & provision "The Word Of The King" will now be heard live here on the "HOLYness BIBLEs for the blind" website on a biweekly schedule.
Each edition will run from 12:00AM Eastern Standard Time (EST) every Sunday to the next 12:00AM Eastern Standard Time (EST) Wednesday morning. Then the next edition will run from 12:00AM Eastern Standard Time (EST) every Wednesday to the next 12:00AM Eastern Standard Time (EST) Sunday morning when the program will be updated etc., etc. .
Go here to hear the biweekly broadcast of "The Word Of The King"!!!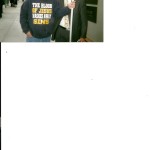 ARE YOU THE MISSING "RIB"???
The one thing that is needed to complete me & this ministry is my "missing rib"!
Genesis 2:18,21-23 "And the LORD God said, It is not good that the man should be alone; I will make him an help meet for him. … And the LORD God caused a deep sleep to fall upon Adam, and he slept: and he took one of his ribs, and closed up the flesh instead thereof; And the rib, which the LORD God had taken from man, made he a woman, and brought her unto the man. And Adam said, This is now bone of my bones, and flesh of my flesh: she shall be called Woman, because she was taken out of Man." KJV AV1611
So, if you want to know more about me & see if you're my "MISSING RIB"!
"SINGLE LADIES" go here to check out my profile.


In the meantime, financial love offerings & "Faith Promise" LOVE gifts are also appreciated to help out with purchasing, and shipping of Scriptures, as well as Gospel tracts. The handing out of Scriptures, and Gospel tracts are also a critical part of this ministry the Lord has blessed me with. I want to sow abundantly so I shall reap an abundant harvest for my Lord and Redeemer/Messiah, Jesus In Hebrew-Yeshua!
If you are interested in helping to supply me with Chick tracts to make use of, you can give a LOVE gift of chick tracts by one of the following steps:
and tell them you would like to give financially to the funds for Timothy Gruver.
You can also call Chick publications directly at 1-909-987-0771. Just ask to speak with Karen.
You may give your LOVE or Faith Promise gift here!!!
FAITH PROMISE OR LOVE OFFERINGS
If you want to send a check or money order to continue the work God has called me to. Or, you have any prayer requests. Feel free to contact me by US Postal Mail. Be sure to make all checks or money orders payable to "Timothy Gruver" at the postal address given here.
7271 Amboy Road
Staten Island, New York 10307
Finally, if you have any prayer requests or want to request for me to bring a message or two to your flock. Feel free to contact me by filling out the simple contact form below.
God bless you!!!
NOTE: Be sure that all areas that have a ( * ) before them are completely filled in!
THANK YOU!!!!