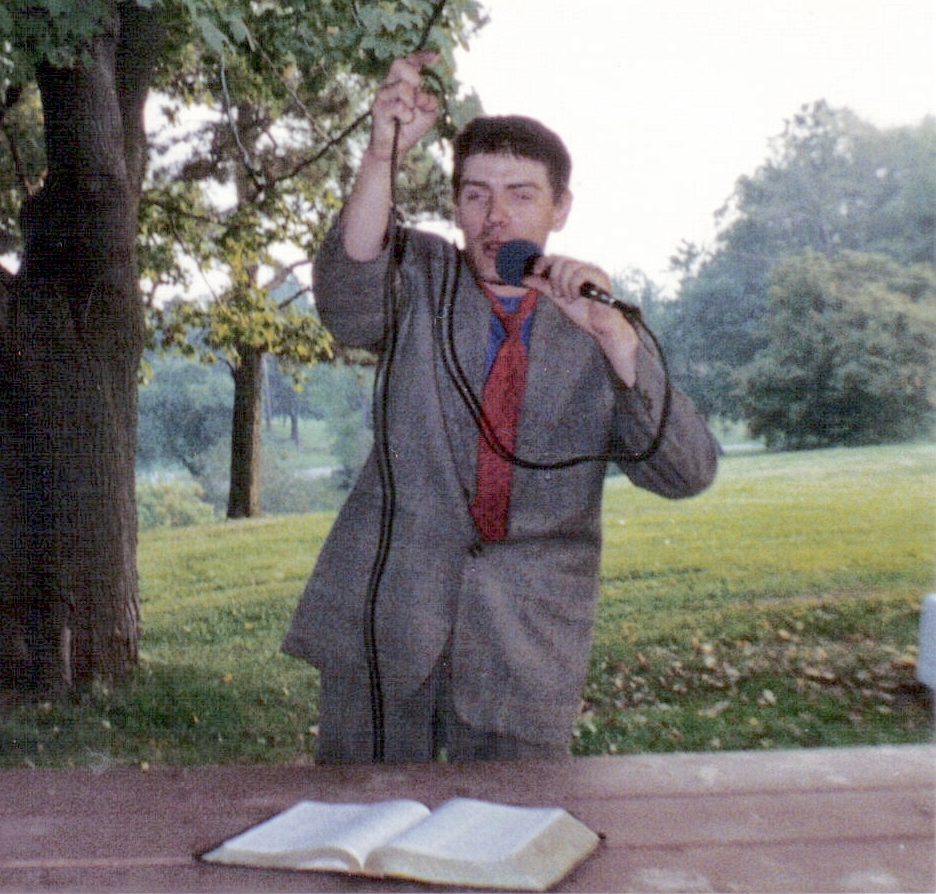 "Then said Elijah unto the people, I, even I only, remain a prophet of the Lord; but Baal's prophets are four hundred and fifty men." 1 Kings 18:22 KJV AV1611
What Happened At The Watchtower Headquarters?
Sermon Category: Fearless Teachings
Total listening time: 1 Hour 6 Minutes
This sermon is a sermon that covers the following topics:
Aid To Bible Understanding, anointed class, apostate ideas, apostates, apostasy from the organization's teachings, appeal, armed services, attack, Baptist, baptized, Bible study, Bible interpretation, birthdays, blood transfusion, Branch Organization Procedure, broken promises, Brooklyn New York, celebrate holidays, Charles Taz Russell, chief angel of God, Choosing the Best Way Of Life, Chris & Norma Sanchez, Christian, Christians, chronology, church, churches, committee, conceal, conflict, conspiracy, controversy, control, conscience, conviction, creation of God, crying, cult, cults, dates, disassociation, disfellowshipped, disfellowshipping, dissention, disturbances, doctrine of demons, doctrines, door to door, eighteen seventy four or 1874, elder, employment, end of the gentile times, end of the world, excuse, faith in Christ, faith in God, faith in the Bible, faith in the organization, faithful & discrete slave, family, fear, false prophecies, false prophet, followers, friend, friends, friendships, God The Father, God's Organization, God's representative on Earth, governing body, headquarters, hypocrite, indoctrination, infallibility, interrogation, interview, interviews, investigation, invisible return of Christ, Jehovah's Witness, Jehovah's Witnesses, job, Judge Joseph F. Rutherford, Kingdom Hall, Kingdom Halls, kingdom service, large print edition, Life Does Have A Purpose, little mistakes, Lord Jesus Christ, loyalty questions, meat in due season, Miriam, ministerial servant, misconduct, Moses, mother, neighbor, New World Translation, nineteen eighteen or 1918, nineteen fourteen or 1914, nineteen nineteen or 1919, nineteen seventy five or 1975, nineteen thirty five or 1935, nineteen twenty five or 1925, no assurance, NWT, oath of loyalty, obey, one hundred forty four thousand or 144,000 , only way to God, personal relationship, pioneer, pioneering, Pope, pray, prayed, prayers, preach the gospel, private Bible studies, privileges, questioned, questioning, Randy Waters, rebellion, research, Robert Sullivan, rules, salute the flag, salvation, secret police, service department, sin, sister, smoke, smoking, Spanish Bible, Spanish Translation, spy atmosphere, suspicious, teacher, teaching, testimony, the big apostasy, The Commentary On James, The Family Book, the great crowd, the Mighty God, The Truth Book, the writing department, The Youth Book, transformation, trinity, under cover, unity, vote, Watchtower Bible & Tract Society, Watchtower publications, works, and worship.
You can here it for yourself! Listen to "What Happened At The Watchtower Headquarters?". by clicking the button below.
However, those using "TEXT TO SPEECH" or "SCREEN" readers may find some audio conflicts.
"What Happened At The Watchtower Headquarters?" will take approximately 1 Hour 6 Minutes to play.
if you would like us to send you this sermon on CD that you have read about here! please
CONTACT US to request What Happened At The Watchtower Headquarters?
and make sure to give us the following information:
your full name
Full Address
Telephone Number including area code
Email address
as well as the fact that you are requesting the sermon title "What Happened At The Watchtower Headquarters?"
and the fact that you would like to receive it in CD.
WHY WAIT THOUGH???
You can download your "FREE" copy through this website!
This download will be a "MP3" file.
Download What Happened At The Watchtower Headquarters?


Please help us keep our sermons FREE for the asking with your generous LOVE gift!!!
Thank you!!!