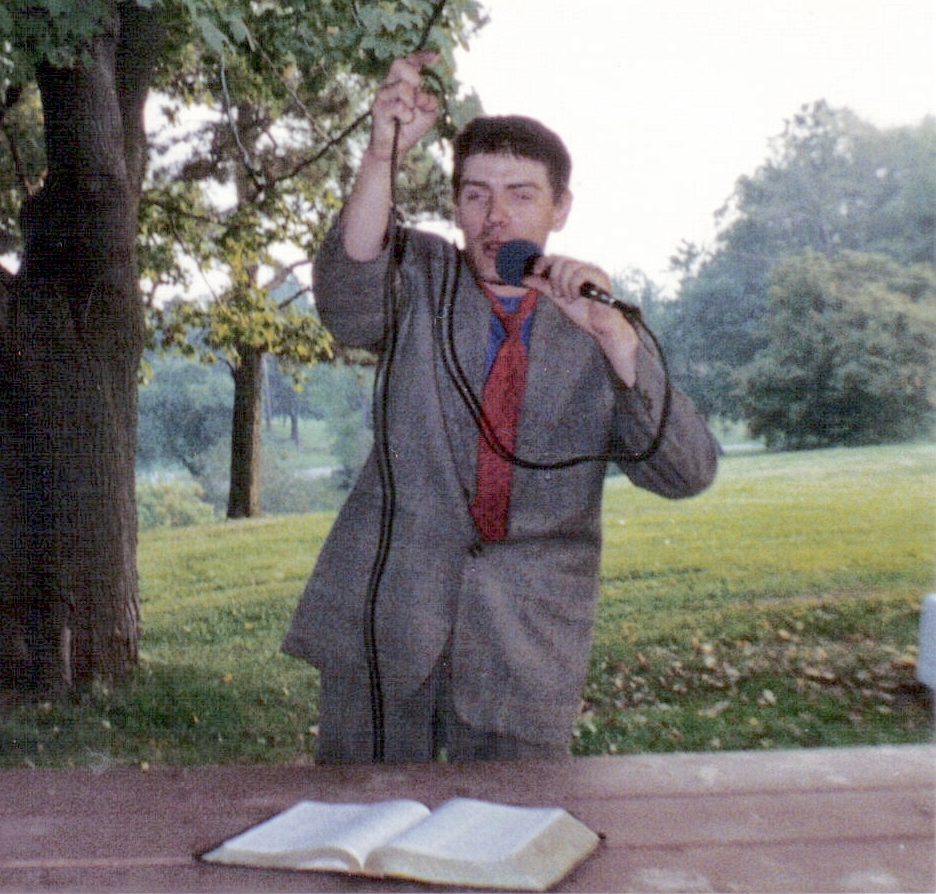 "Then said Elijah unto the people, I, even I only, remain a prophet of the Lord; but Baal's prophets are four hundred and fifty men." 1 Kings 18:22 KJV AV1611
He Loves Me!, He Loves Me Not!
Sermon Category: Fearless Teachings
Total listening time: 49 Minutes
This sermon is a sermon that covers the following topics:
a greater love, a place or organization, a present thing, a sacrificial kind of giving love never fails, ability to unravel any mystery, agape, bears ALL THINGS, believes ALL things, body be burned and tortured, boy she was in love with, bragging on one's self, charity, charities, childhood line, childhood saying, children, cruel cross, does not behave itself unseemly, does not get angry, does not get happy over sin, does not seek it's "OWN" way 1st, endures ALL things, English language, envies not, expects nothing in return, faith as a mustard seed, feminine sense, gives away everything they own to the poor, God The Father, God The Son, God's Word, HE HIM or HIMSELF, He Loves Me, He Loves Me Not!, HER HERSELF or she, high minded proud or stuck up, holding a flower, Holy Spirit or Holy Ghost, hopes fore ALL things, improper or unfitting, it it's or itself, it will put up with anything, jealous, jealousy, Jerry's Kids, Jesus Christ, Jesus showed for all of us, kind, little girl, long periods of pain of some sort, looking into the future, March Of Dimes, masculine sense, money, neither male nor female sense, neuter sense, not complete, not easily provoked, not envious, not Nit Picky, not puffed up, not something that is dead and gone, one peddle from the flower in her hand, phony kind of love, plucking it off, SHUT YOUR TRAP, sinful man kind, so-called-Christians, speak boastfully or proudly of one's self, speaking in tongues or a prayer language, still going on, suffers long, talent, the Apostle Paul, the gift of knowledge, the Salvation Army, the truth being exposed, thinks no evil, this special kind of love, three big things, time, totally opposite of keeping everything for one's self, translated from the Greek, United States, vaunt, vaunteth itself, when THAT WHICH IS PERFECT IS COME, world, would be completed soon.
You can here it for yourself! Listen to "He Loves Me!, He Loves Me Not!". by clicking the button below.
However, those using "TEXT TO SPEECH" or "SCREEN" readers may find some audio conflicts.
"He Loves Me!, He Loves Me Not!" will take approximately 49 Minutes to play.
if you would like us to send you this sermon on CD that you have read about here! please
CONTACT US to request He Loves Me!, He Loves Me Not!
and make sure to give us the following information:
your full name
Full Address
Telephone Number including area code
Email address
as well as the fact that you are requesting the sermon title "He Loves Me!, He Loves Me Not!"
and the fact that you would like to receive it in CD.
WHY WAIT THOUGH???
You can download your "FREE" copy through this website!
This download will be a "MP3" file.
Download He Loves Me!, He Loves Me Not!


Please help us keep our sermons FREE for the asking with your generous LOVE gift!!!
Thank you!!!