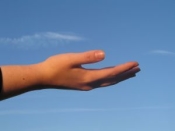 "When I say unto the wicked, O wicked man, thou shalt surely die; if thou dost not speak to warn the wicked from his way, that wicked man shall die in his iniquity; but his blood will I require at thine hand. Nevertheless, if thou warn the wicked of his way to turn from it; if he do not turn from his way, he shall die in his iniquity; but thou hast delivered thy soul."
Ezekiel 33:8,9 KJV AV1611
Do you know someone in a cult group???
If your unsure as to the best way to witness to them. Let us do the work for you!
Fill out the form below. It's totally confidential!
After you provide the person's contact information. Then we will send them an anonymous packet of materials suited just for them.
NOTE: Be sure that all areas that have a ( * ) before them are completely filled in!
THANK YOU!!!