WELCOME TO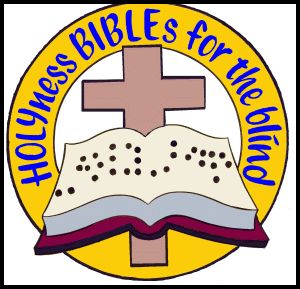 HOLYness BIBLEs for the blind
We are a missionary outreach to the physically and spiritually blind.
Our primary outreach goal is to the edification of the saved, reaching out to the lost and helping those in distress and the education of Christ's body as to the abilities, needs, and rights of those who are visually inconvenienced, and the special talents they can bring to God's Church.
God has challenged us to meet this goal in many ways.
Please take a few moments to see how our unique ministry can be a blessing to you!

Be a faithful servant!!!
Go into the harvest with our appropriate outreach materials for the sighted, & blind alike!
Large print, Braille, & audio Bibles, Tracts, & more!!!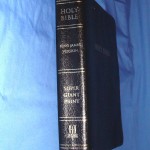 Give the greatest gift!!!
Do you know a person who's totally, or legally blind?
Hook them up with a Bible they can really read.
Or, you might just want to reach out to those who DON'T have even 1 copy of the BIBLE for them self.
Check out either our Bibles for those who have little or no usable eyesight.
Or help send a Bible to Nigeria!!!
Request, or sponsor one today!!

They may run, but they can't hide!!!
If your shy, tongue tied, or just don't know what to say. When those unwanted visitors show up at the door. Yet you want to effectively witness to them.
Let us do the work with our cult outreach to the Jehovah's Witnesses, Mormons, and more! It's confidential, discrete, and most important. Your name is never revealed!
Do it now!!! Before you loose your nerve!!!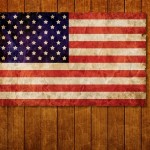 Many politicians say, "I'm a Christian, and I hold to the Bible!"
Many others who are liberal will say, "this country was NOT founded on God or His beliefs".
However, if we could "look" behind the doors of the offices of the government.
Some people really wonder if these politicians are really telling the "truth" when they say they are a "CHRISTIAN"!
Well we believe that if the responses we have received are any thermometer of this countries spiritual condition. we'll let you be the judge!!!
After receiving a congratulatory Bible on their election into office from our ministry. Well, now you can finally see how your newly elected official handles "GOD'S WORD"!!!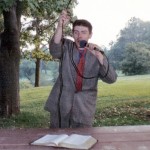 Did you get the message???
Over 200 titles strong, & GROWING!!! Topics range from loving the brethren, to the false doctrines of the cults.
Get your FREE MP3 download THROUGH THIS webSITE, or on CD.
Check out our special categories.
Or while your mouse searches for the "cheese". You'll surely find "FOOD" for your soul by checking out the entire set of category groups we have to offer!!!
All sermons are totally free for the asking as the Lord provides! Request 1 or as many as you want! Do it now!!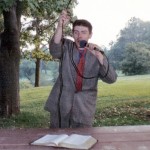 MEET GOD'S ELIJAH!!!
So, you may ask, "Who then is GOD'S Elijah, & what is meant by this title???"
Go here to meet "GOD'S Elijah" & get all the details!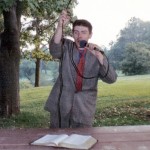 IT'S FINALLY COMPLETED!!!
"God's Elijah to The Church" has completed the recording of the in-depth-study sermon on marriage & sex!
He has titled this very important message to those either married, getting married, planning to get married, or just wants the real truth about the topics of marriage & sex – "God's True Plan For Marriage & Sex!".
However, please be advised that this series of messages contains sensitive and adult type matter that is NOT suitable for younger listener's.
Listener discretion is advised!!!
You can get all of the details about this new sermon title and request your own "FREE" copy by going here.
GOD'S TRUE PLAN FOR MARRIAGE & SEX!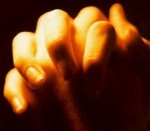 Let us pray for you!!!
We would consider it a great honor, & privilege to pray for your requests, and rejoice in God's answers on your behalf!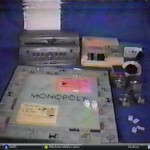 What is out there???
Get help finding training for blind children, & adults.
Find a summer camp, or a handy gift idea for that blind friend, or loved one!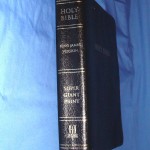 Go on a real treasure hunt!!!
God's word is the only precious stones we should seek.
Just dive into His word, and allow Him to speak to your Heart.
Do it now!!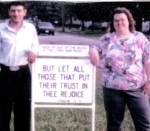 Who are we???
Get to know more about the ministry, our doctrine, and much more!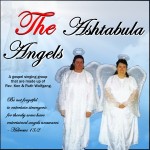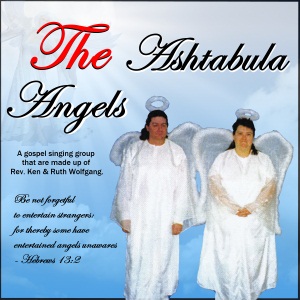 Don't stay on earth without them!!!
Find out more about The Ashtabula Angels, and how these messengers' of mercy are a part of the ministry!
Book them before they fly away!!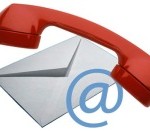 Got queries???
for questions or concerns.
Don't hesitate to drop us a line!
SEE US IN ACTION!!!
You can watch HOLYness BIBLEs as they show their, "HOLYness BIBLEs for the blind Slide Presentation" by clicking the link below.
However, those using text to speech or screen readers may find some audio conflicts.
This video slide presentation will take approximately 9 minutes to play.
HOLYness BIBLEs for the blind Slide Presentation


Please help us keep this ministry's work going for the physically and spiritually blind and most inportant for JESUS CHRIST with your generous LOVE gift!
Thank you!!!